COR Retreat Staff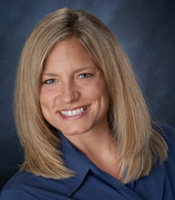 Michelle Goldberger, COR Retreat Program Director
Phone: 612-669-6110
Email: michelle@cormn.org
COR Retreat Program Director Michelle Goldberger is a food addict who has maintained a sixty-pound weight loss since 2004. A recovered alcoholic as well, she has been clean and sober since 1993.

Michelle's battles with addiction and experience with the solution she found in the 12 Steps answered for her the mystery facing so many others: "Why does this keep happening to me?" Through COR Retreat she passes on what she has learned about a new way of living for those seeking freedom from compulsive overeating.

She is a conference speaker on addiction and has facilitated recovery groups and workshops at prominent treatment centers, such as The Retreat, for over ten years. She holds two teaching licenses in the State of Minnesota and has taught children and adults in the Rosemount-Apple Valley-Eagan public schools (District 196) since 2006. And through it all, she also raised five boys.

As COR Retreat's Program Director, Michelle has made a vocation of showing anyone how to experience the same life-changing outcome:
Sixty pounds gone since 2004;
Self-loathing gone; and
Freedom from obsessive food thoughts and weight concerns.