COR Retreat Staff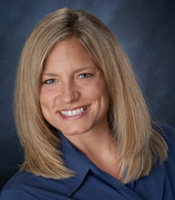 Michelle Goldberger, COR Retreat Program Director
Email: michelle@cormn.org
Phone: (612) 669-6110
COR Retreat Program Director Michelle Goldberger is a food addict with over eight years of stable recovery, who has maintained a sixty-pound weight loss for six years. A recovered alcoholic as well, she has been clean and sober for eightteen years.

Michelle's battles with addiction and experience with the solution she found in the 12 Steps answered for her the mystery facing so many others: "Why does this keep happening to me?" Through COR Retreat she passes on what she has learned about a new way of living for those seeking freedom from compulsive overeating.

She is a conference speaker on addiction and has facilitated recovery groups and workshops at prominent treatment centers, such as The Retreat, for over ten years. In addition to her duties at COR Retreat, Michelle is currently a graduate student at the University of Minnesota. She holds two teaching licenses in the State of Minnesota and has taught children and adults in the Rosemount-Apple Valley-Eagan public schools (District 196) since 2006. And through it all, she also raised five boys.

As COR Retreat's Program Director, Michelle has made a vocation of showing anyone how to experience the same life-changing outcome:
Sixty pounds gone for 6 years;
Self-loathing gone; and
Freedom from obsessive food thoughts and weight concerns.
Contacting Michelle today could be the first step on your personal path to recovery from the bondage of food. Call now!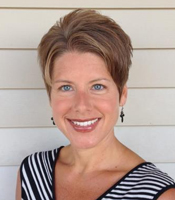 Kari Ealy, COR Retreat Program Coordinator
Email: kari@cormn.org
Phone: (952) 237-2887
COR Retreat Program Coordinator Kari Ealy is a food addict with nearly a year of stable recovery. Kari attended COR Retreat in October 2011 (COR 3). Since that time, she lost 55 pounds and her obsession for food was lifted.

After a life long journey of yo-yo diets, Kari found that they no longer worked for her. In fact, they never did. She found freedom from compulsive overeating by using the 12-Step recovery tools that she learned at COR Retreat a year ago.

After finding recovery from compulsive overeating, Kari became a very active volunteer at subsequent COR Retreats. She has helped mentor others as they begin their journey to recovery.

As COR's Program Coordinator, Kari focuses on spreading the word about COR Retreat to those still suffering, supporting COR Retreat alumni in their recovery journeys, and providing support to Program Director Michelle Goldberger.